Consulting Blackbelts for
Application and Data Privacy / Protection
VISIBILITY · PROTECTION · AUTOMATION · PREDICTION
WHY CROSSGEN?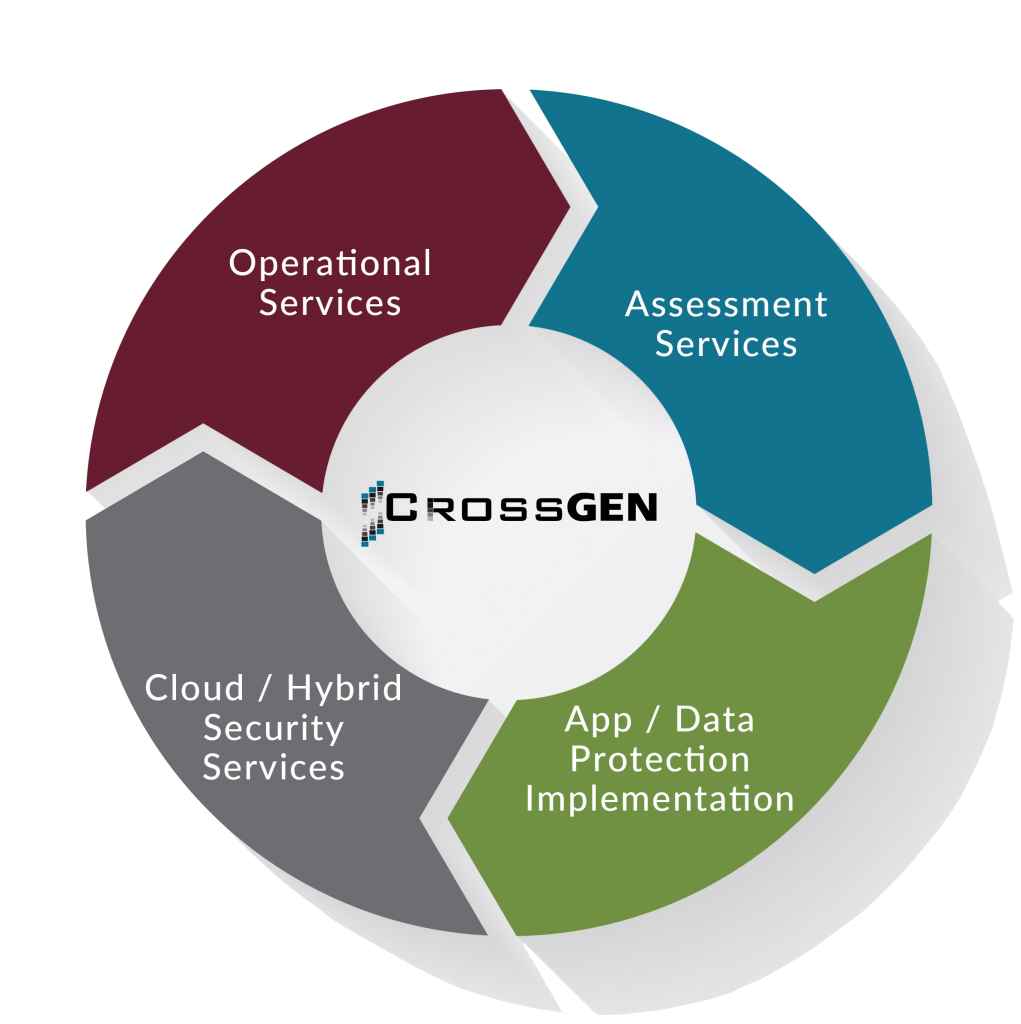 Database Security Expertise
Breadth and Depth Across Data Security Solutions
Complex Problem Solving through Deep Technical Expertise, Enterprise Architecture Knowledge, and Privacy / Compliance Insight
Cross-Platform Data Protection Capabilities

Oracle, SQL Server, Azure SQL, DB2, Amazon RDS, Big Data, Data Warehouses, and Enterprise File Stores

Professionally Trained Consultants – all US-based
Hundreds of Clients Over Several Generations of Technology
Reduce risk
Successful Client Outcomes is Our #1 Goal
Holistic App / Data Security Solution Insight
Reduced Time to Value
Real World Implementation Experience
Innovative Technologies that Impact Business Outcomes
consulting benefits
Lower Cost to Market than Large Consultancies
Knowledge Sharing During an Engagement
Flexibility to Adjust and Meet Client Needs
Vision
Digital Identity Management, Data Privacy, and comprehensive Data Security are the lifeblood of the Digital Revolution. In the next decade, successful organizational transformation will embrace this premise.
Mission
Over the next decade, as organizations navigate the Digital Revolution, past, present and to be invented technologies will both clash and co-exist. CrossGEN will enable successful business transformation by helping clients to effectively manage Digital Identities and protect essential data – in this exponentially more complex world.
An Engaged Organization
Over the next five years… the global marketplace is going to experience a radical transformation – that will impact every aspect of Society.
Culture
Management is about "doing things right". Leadership is about doing "the right things". Satisfied employees are there to "get"… Engaged employees are there to "give"